Enders Trendstyle Gas Patio Heater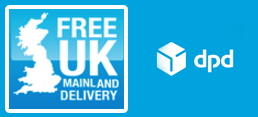 FREE NEXT DAY MAINLAND UK DELIVERY - Orders placed before 3pm Monday to Thursdays (Excludes gas cylinders and orders to Northern Ireland and Scottish Highlands)
This heater's timelessy beautiful design is guaranteed to turn heads at every outdoor venue. Just as remarkable is its heating power and efficient consumption. It has an unbeatable advantage at every event - Once the gas cylinder has been removed, the pedestal can be released in a couple of easy steps and pushed down into the holding base. This saves a lot of space and makes transporting the heater very simple.
Features
Patented Eco Green 8kw Burner - Produces a similar heat radius as a conventional 12kw patio heater
Lower running costs than conventional 12kw patio heaters
50% lower carbon emissions than conventional 12kw burners (24-40 hours on a single 11kg gas cylinder)
Gas heat emitting burner in stainless steel
Specially designed retration mechanism to quickly and easily lower the pedestal
76cm standard reflector with an advanced heater reflector system
Thermolectric flame failure safety device
Anti - tilt system for maxiumum safety
Includes wheels 
Designed and engineered in Germany
Includes Hose and 27mm Clip on propane Regulator
Requires Assembly : Aproximately 90-120 mintues (1 Person)

Need help?
Open a support ticket

Quick question?
Call - 0800 133 7935