Enders Polo Floor Standing Area Gas Patio Heater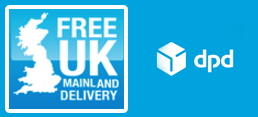 FREE NEXT DAY MAINLAND UK DELIVERY - Orders placed before 3pm Monday to Thursdays (Excludes gas cylinders and orders to Northern Ireland and Scottish Highlands)
This slender yet extremely stable Polo gas heater emits a pleasant, gentle heat. In contrast to conventional mushroom-shaped heaters, this compact little heater can deliver its heat precisely at sitting height. This performance feature is due to its intelligent ENDUR reflector system, which redirects infra-red heat radiation widely and highly efficiently. The innovative technology behind the system has been registered for protection.
Gas radiant burner in stainless steel alloy for long-lasting quality, using the ENDUR reflector system
The reflector that insulates the device from the outside also works to redirect radiated heat back inwards
3 – 6 kW continuously adjustable heating level controls
25 – 50 hours of operation using a single 11-kg cylinder
Stable, slimline housing in brushed stainless steel
Designed and engineered in Germany
Height – 115CM
Requires Assembly - Aproximately 60-90 mintues (1 Person)
Need help?
Open a support ticket
Quick question?
Call - 0800 133 7935